This website uses cookies.
This website uses cookies to ensure you get the best experience on our website. If you continue browsing, you agree to the use of cookies. Learn More
Hello, WFO: kicking up the queuing game with Qsome
7 min read
Qsome Team • Jan 10, 2022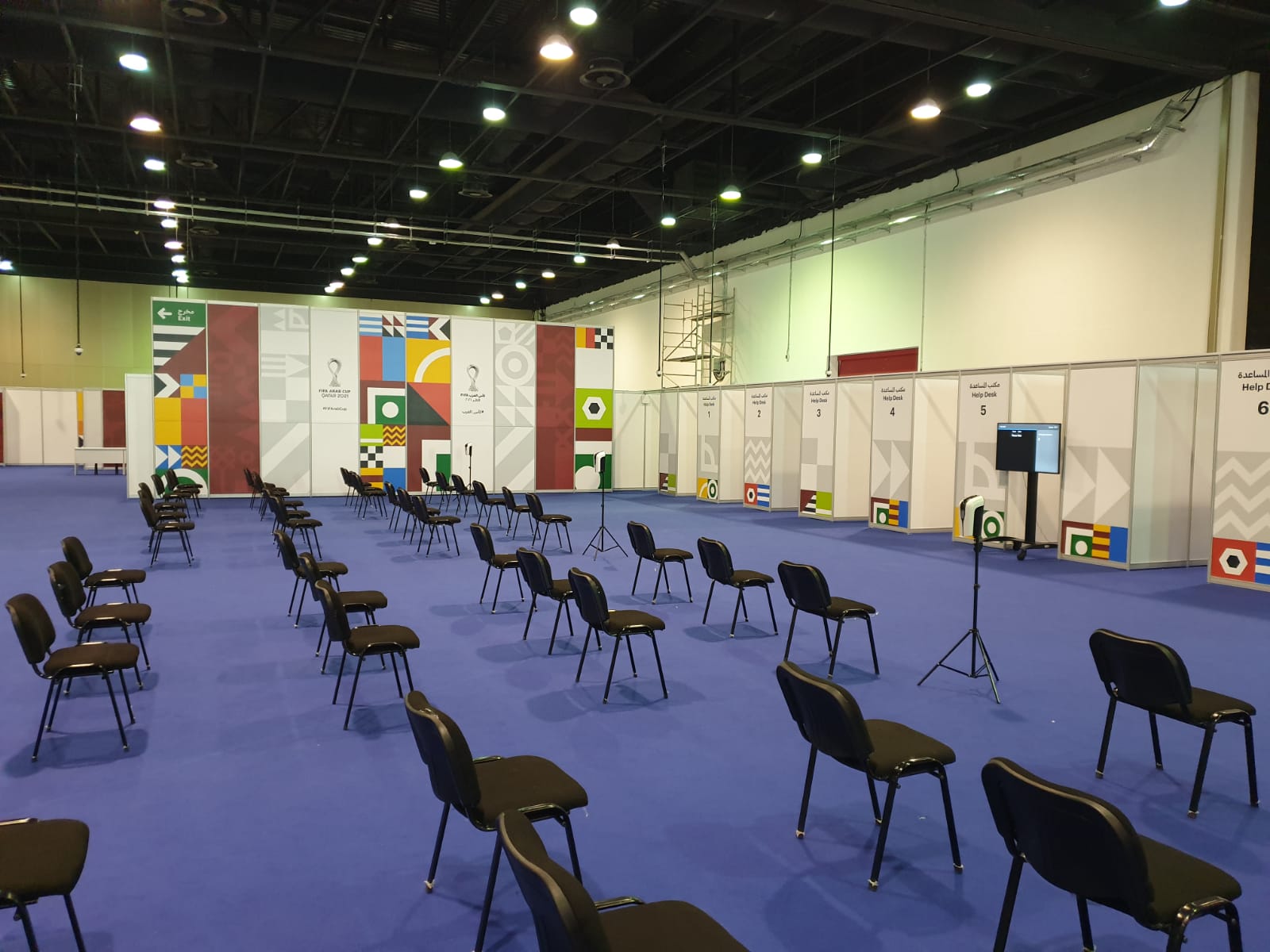 When you're in a business like ours, you naturally put much effort into planning your daily workload. You strategize. You scheme your upcoming days in hourly increments. And you believe things will go according to your carefully curated plan.
But things don't always go according to your carefully curated plan.
Regardless of your organizing skills, sometimes a new, unexpected task suddenly rears its head, "I'm urgent – and I'm your #1 priority from now on."
That's what happened when we received the World Football Organization (WFO) Arab championship's request for a queueing solution. The first thought that crossed our minds was, "Amazing, it's WFO!". The second one was, "Wait, is the deadline really in two weeks?"
And indeed it was. We soon figured that WFO had sent out an RFP – request for proposal – in March 2021. More than half a year later, In October, there was still no suitable supplier in sight.
Then WFO representatives got in touch with us. And it happened – at least partly – due to good old-fashioned luck. Months ago, we provided a queueing solution for the Zurich vaccination center. WFO's Head of Accreditation happened to be in this center and saw the solution firsthand.
Now, she remembered it. And she thought, perhaps we could create something similar for WFO. She bounced the idea around in the office, and before long, we were contacted directly.
The list of WFO's requirements – as one might expect – wasn't short. Among other things, the queuing solution was supposed to be:
Flexible enough to be used in various different setups across the world;
Built both for comfort and speed – and quickly accommodate numerous people;
Smoothly running without any large implementation.
With a strict two-week timeline, it wasn't just another task in our playbook. It was a challenge. Big one.
So we decided to do what we usually do in any challenging situation. Just roll with it.
Handling lines at WFO Accreditation Center? Not a standard line of work
WFO Accreditation Center requested a specific setup. It contained 28 check-in desks, 8 distribution desks, 10 help desks, and operational desks at 7 stadiums across Qatar for the Arab Championship.
You may be thinking, "it sounds large and complex." And you would be right. Given the context, big measures were necessary. The WFO Accreditation Center was responsible for issuing accreditation passes to all WFO staff – and the list of staff was lengthy.
A media representative? You must be queued via Qsome.
A supplier? You must be queued via Qsome as well – it doesn't matter if you're running a hotdog stand or managing a huge football t-shirts store.
A contractor? Security person? Any other organization involved in the Arab Championship? Please get in the Qsome line, too.
To put it simply, every person with an operational role (not a spectator) had to pass our queue management system. And it's a huge load: the expected number was 2000–3000 people per day.
We knew right away that the Accreditation Center Queuing solution had to be highly flexible and scalable. We also tried to make the process as simple as possible.
Say you're one of the suppliers. You get in line; then Accreditation Volunteers perform client data verification. If verification is successful, you'll be navigated to the Distribution desk for the final identity check. You'll then receive an accreditation pass.
If Accreditation Volunteers experience any trouble with your verification, they'll redirect you to the Help Desk for issue resolution.
In addition, the Accreditation Center requested a special check-in user role, allowing new customers to get in the queue and print their tickets.
Needless to say, everything had to run smoothly without a glitch. From a customer's point of view, all transfers between desks had to be seamless. From the employee's (people working at the service desks) perspective, it was necessary to have full information about customers and desks visited previously.
And it worked. During the first month of operations, the system reliably handled 48 000 people.
Solution as quick as a flash for the WFO Media Center
WFO events are famous for many reasons, and one of them is the best quality media coverage. Advanced broadcast technology ensures top-class view from every angle, at any moment.
When you're pushing the boundaries of sports broadcasting in an event this big, one thing becomes crucial. Service centers must always be at hand. They're specifically dedicated to media people who want to repair or clean their equipment.
Queues must be managed here, too. That's why another 8 desks were requested for the WFO Media Center to manage lines at Sony and Nikon service centers.
For greater convenience, we also shipped a self-service terminal to Qatar. The big advantage of such terminals is that there is no installation needed. They can be used instantly.
Another day, another successful delivery
Here, at Qsome, we've always been about embracing limits and getting round to what really counts. Here are a few quick numbers to crunch:
Less than a week. That's how long it took to configure and test a critical smart queueing solution. Meanwhile, WFO took responsibility for the local installation of printers. In this highly condensed time frame, we worked as a team to achieve the optimal result.
Less than 3 hours. That's how much schooling was needed for the admin users of WFO Accreditation and Media Center before they felt completely comfortable with the SaaS application.
80 000 people. That's the number of people to be processed at the Accreditation Center and Media Center within less than 2 months.
There are times when you get to celebrate your team's achievements. And it's a great feeling to salute your first-ever, best-ever, biggest-ever milestones.
But sometimes the job well done is the best award in itself.
With the year 2022 around the corner, the main question is: what's next?
More readings
Industries we serve
Learn how Qsome can upgrade your customer journeys