This website uses cookies.
This website uses cookies to ensure you get the best experience on our website. If you continue browsing, you agree to the use of cookies. Learn More
Swisscom: Enriching Customer and Employee Experiences with Qsome
4 min read
Qsome Team • Feb 29, 2020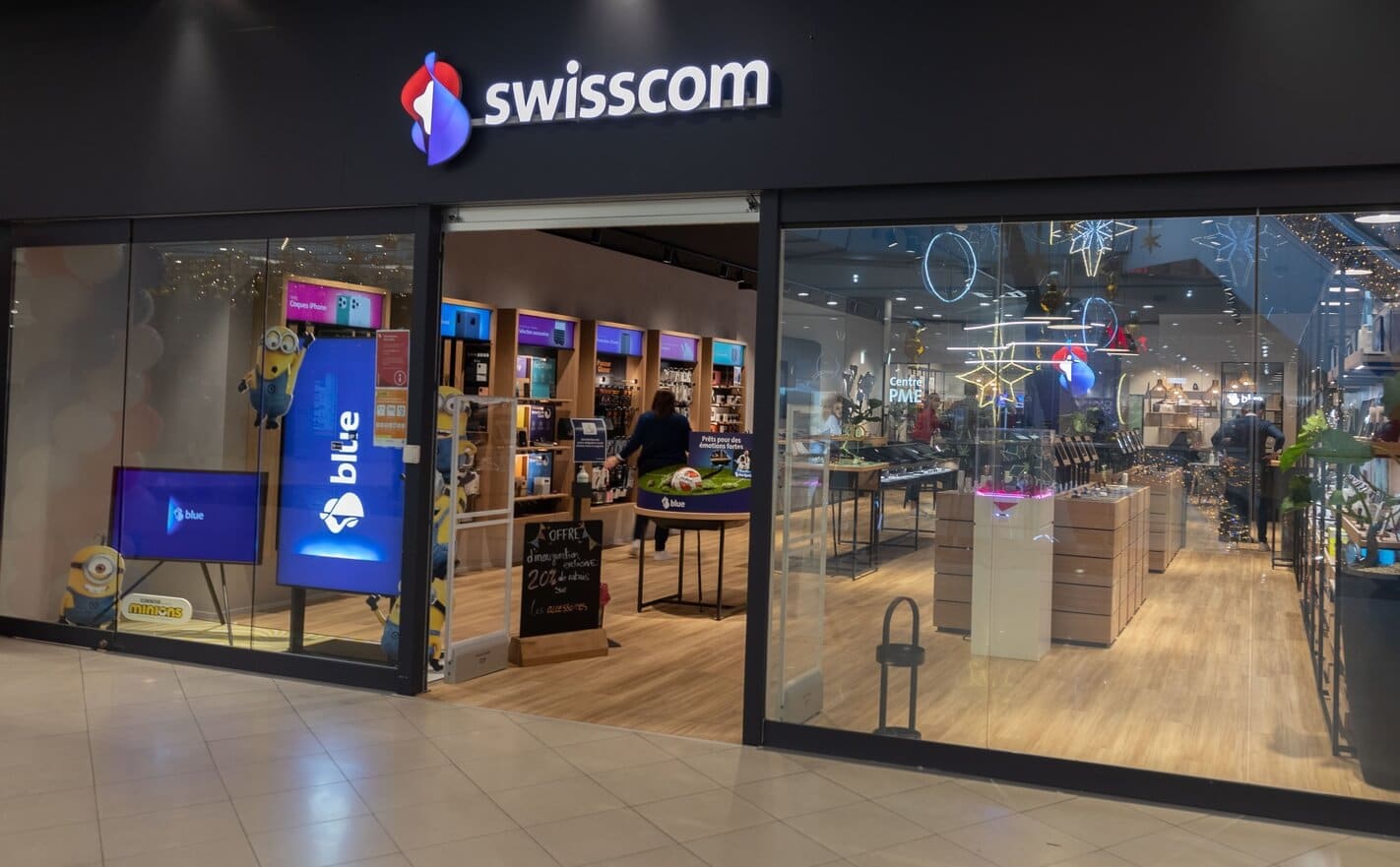 The Road to a Future-Oriented Queue Management Solution
As one of the leading and largest telecommunications and IT companies in Switzerland, Swisscom operates 120 stationary service shops in the country. As such, it was inevitable that the company would need a new and innovative queuing system for their many customers. After all, Swisscom's 19,000+ employees generate sales of around CHF $11.5 billion annually.
However, frustratingly long wait times were a part of the customer experience. That's when Swisscom teamed with Qsome for a queue management solution.
It's not as if Swisscom hadn't implemented a queuing system in the past – in fact, a traditional ticket machine solution was already in use for queue management.
However, the disadvantage of this solution was that customers were mainly concerned with not missing their service call rather than using the waiting time to fully enjoy a relaxing, luxurious experience. Instead of leisurely browsing, enjoying a coffee, or trying out new products, customers experienced limited freedom in the shop during waiting times.
Service quality and short waiting times at the point of sale are key success factors for customer satisfaction, so a solution to attending to customers had to be found. With the help of Qsome, Swisscom successfully devised a future-oriented queuing solution for mobility at the PoS, beginning back in 2012.
Qsome is a software solution that uses a holistic approach to organize and manage waiting queues and customer flow at the point-of-sale.
The Qsome solution is comprised of:
High flexibility
Welcome & check-in by a floor manager
Real-time notifications
Unique queuing with camera integration
Management of every customer journey
Appointment planning, creating, and processing
Rich data analytics to obtain insights into marketing and customer behavior
Staff resource management
Configuring the ideal queuing tool
In 2012, Swisscom began testing and extending Qsome applications to meet their needs.
A Swisscom Floor Manager welcomed the customer at the entrance, found out the reason for their visit, and added them to the queue using their contact info. All Swisscom sales staff equipped with tablets essentially became mobile workstations.
Since this resulted in the disappearance of stationary switches, a new kind of queue management solution has evolved that allows salesclerks to localize the next customers in the queue in the shop and actively address them.
This created a unique, personalized service when a consultant finds the customer, they greet them by name, and they are already prepared with answers to the customer's issue or request. Additionally, the best consultant is selected to serve the customer, making the experience even more customized.
In 2017, Swisscom took the next step: Mobile Customer Interface & SMS notifications. An add-on that allowed Swisscom to enter customer's phone number at the point of queuing, this feature provided them access to a mobile app-like interface that gave customers the freedom to leave and do other errands while waiting for their turn in the shop, go to the bank, grab lunch, etc.
Swisscom and Qsome took it further in 2018 with a traditional ticket queue that involved a convenient QR code, as well as a photo capture of customers to make it easier for staff to identify them.
It was this kind of personalized point of service that enables Swisscom to enjoy continued success, both in sales numbers and customer raves.
Additionally, Qsome's data collection and analysis allow Swisscom to fully measure their customers' journeys, and improve areas such as wait time, consultant-customer search time, service time, and feedback. This also gives employees pertinent info and control of what is going on in the shop, reducing stress for the team.
The Verdict: Continued Success with Qsome
In 2019, Swisscom began to use a new kind of terminal queuing that involved an SMS instead of a physical ticket. At the point of service, customers can scan a QR code on the Mobile Customer Interface screen to check-in, request an appointment to come back later, or start the service.
Another unique feature of the new Swisscom terminal is the customers' option to quickly type their phone number and get a call back from a Swisscom consultant for any quick questions they may have. This feature allows customer to leave the shop and stay in the queue for simpler questions or issues.
Swisscom is growing by the year – the company served 6.3M customers in 119 shops with a help of 122 terminals. These numbers will continue to grow, thanks to more innovative solutions on the horizon that meet Swisscom's high-security standards while enriching customers' and employees' experiences.
More Readings
Industries we serve
Learn how Qsome can upgrade your customer journeys